Digital signature from Egreement improves contract management for several hundred of House of Control's customers. But the solution also works excellently stand-alone. Here are six examples.
In the House of Control Group, we have a company that offers digital signatures, Egreement. In terms of security and user-friendliness, their solution is among Europe's leading. With Egreement, our users of Complete Control can sign supplier and customer contracts more securely and easily - preferably with BankID and MitID in Scandinavia.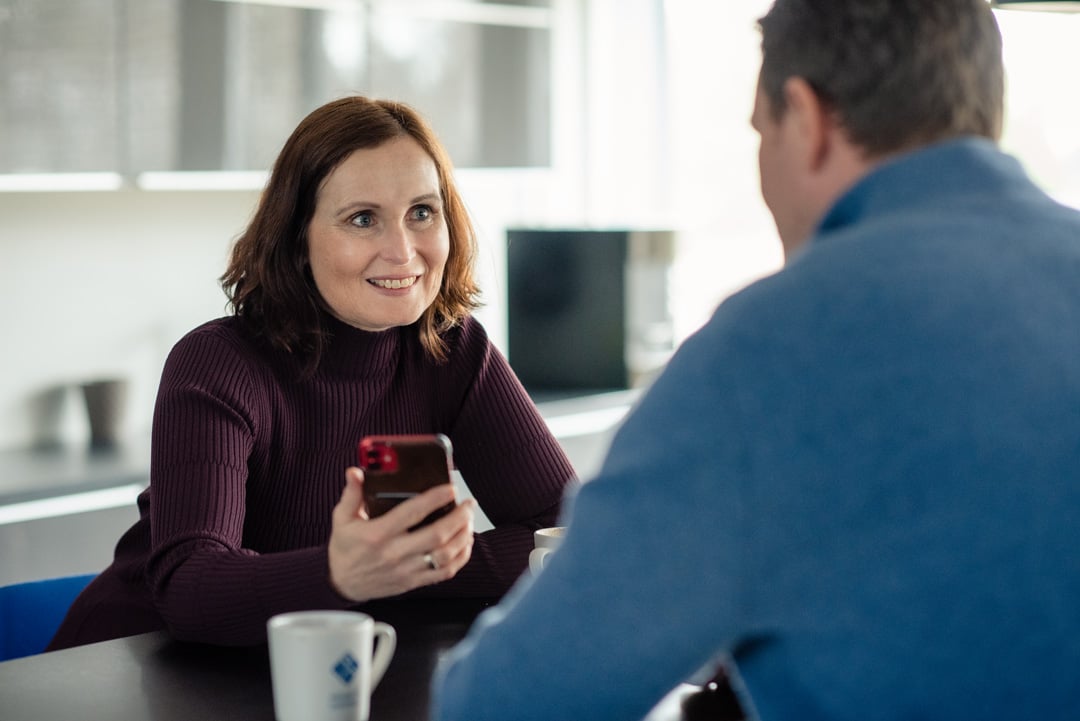 Hand in glove for contract management
The advantages of using a digital signature in contract management are many. Obviously, signing digitally is a time saver compared to printing out an agreement document, signing, scanning, sending back, saving the document, and so on.
And speaking of saving the document, how should it be done? Will the contract remain in the inbox? Are you uploading to a server? How easy is it for your colleagues to find the document again on the day you leave? With a digital signature, the organization is handled in a way that is both appropriate and prevents dependence on key personnel.
Digital signature is also more secure than pen and paper signature, including signing a PDF document with a scanned physical signature. What security do you, the suppliers or the customers have that it is actually the right person who has signed? Digital signature requires that the agreements are signed using BankID, MitID or other secure methods for identifying the person signing.
Egreement's solutions are seamlessly integrated into our contract management software, Complete Control. Due to all the advantages related to security, efficiency and ease of use, digital signature is among our most popular add-ons. It simply provides increased user value.
... And a strong stand-alone solution
However, the digital signature from the Egreement is limited to be used inside Complete Control. It is a solution that can all on its own add significant benefits to the company, including a practical boost in corporate governance. Here are six areas that House of Control and our customers use digital signature for every day: Purchases and sales, board meeting documents, the Transparency Act/ESG, employment agreements, salary agreements and training.
1. Purchase and sale
This is perhaps the most obvious way to improve transaction processes, and it is close to contract management. With a digital signature, there is never any doubt that the agreement has been concluded and who has signed. This can apply to everything from products and single deliveries to project deliveries, long-term framework agreements and rental and leasing agreements. When agreements are entered into without meeting physically, the relevance and utility value of a secure digital signature increases.
2. Board meeting documents and annual reports
Have the board members received documents for the next board meeting? Can they confirm that the documents have been read before the meeting? And formally most important, how do you get signatures from all the board members on the minutes after the board meeting? Yes, with a digital signature, the process with the latter is simplified. And for the two former, digital signatures can be a tool for follow-up. These are good uses regardless of the circumstances, but during the pandemic in 2020-2021, digital signatures were even more valued by our board members.
3. The Transparency Act and ESG confirmations
In Norway, the Transparency Act entered into force on 1 July 2022. The Act sets significant requirements for an overview and control of the company's subcontractors. The company must regularly ask its suppliers for confirmation of conditions relating to human rights and decent working conditions. And the public has the right to request access to this corporate governance work. Many companies in and outside Norway already have such requirements in place for suppliers on a voluntary basis. And they often make more ESG demands than human rights and decent working conditions, for example climate, environment and anti-corruption requirements. All types of confirmations related to the Transparency Act and ESG in general will receive a better compliance stamp with a digital signature.
4. Employment contracts
For an HR department, new hires are part of everyday life, and signing and storing employment agreements should be done securely, easily and efficiently. Many HR departments also handle additions to the employment agreement, for example when an employee has a permanent or temporary change of position and instructions. Here, the digital signature will help to ensure the quality of the confirmation for both employer and employee.
5. Salary adjustments, bonus agreements and option agreements
These are examples of agreements relating to the employee's total financial compensation. Perhaps there are also others, such as a company car. Regardless of the type of agreement in question, digital signatures simplify the processes while the company handles them more professionally.
6. Training
Has he received adequate training? That's a common question from lawyers when the employer wants to end an employment contract. The need to confirm that training has been received does not have to be about acute situations. On the contrary, a written confirmation that your employees have received proper training is part of good corporate governance.
Relevant products: Egreement digital signature