We are happy to announce that Complete Control contract management system has a new design with a fresh new interface and better readability.
See webinar recording (English version): Introduction to the new interface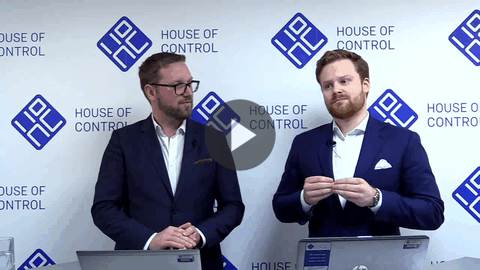 See webinar recording (Norwegian version): Introduction to the new interface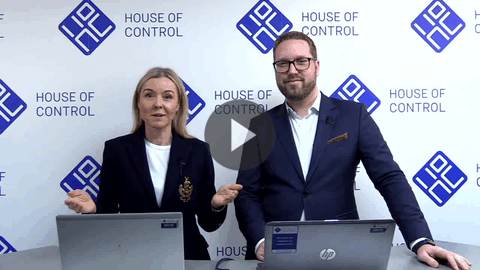 See webinar recording (Danish version)
See webinar recording (Swedish version)
Highlights
Fresh modern interface

Makes it faster and easier to navigate

Better contrast and readability

Help and settings in the upper right corner

other improvement
We will automatically update all users on Friday February 18 as part of our ongoing product improvements.
Fresh, modern user interface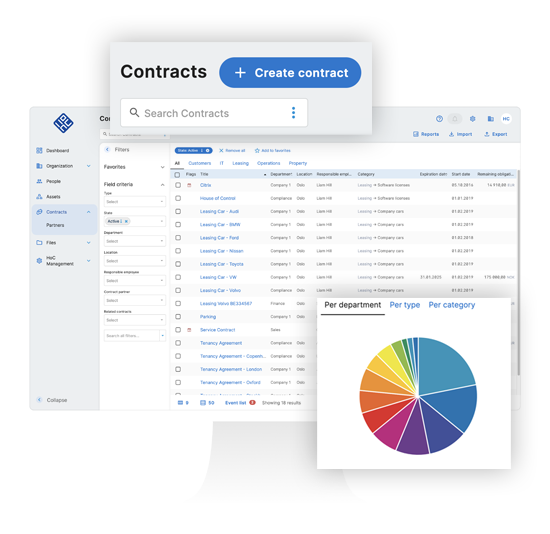 The interface has more room for what's important. There is improved color contrast making it easier to spot important navigation elements. The new font is also easier to read on small and large screens.
The main left menu has lighter background and streamlined feel to help people work with the most important tasks. Important links and buttons have a bright blue clear color to indicate that they are clickable.
Improved navigation
In addition to new look, we have improved navigation.
Some of the changes include:
Help is moved to top right and includes improved online guides
Support and contact info is easy to find
Personal settings and system settings placed next to Help
Key navigation elements such as 'Create contract', 'Reports' and 'Search' are moved to new positions based on user testing and research
Increased focus on universal design
There are several other small but significant improvements in this release. Going forward, we will continue to test our products and develop each touch point to make the best experience possible.
Interested in learning more?
See also: Everything you need to know about contract management in 2022.
Other solutions from House of Control:
IFRS 16 - Leasing agreements, calculations and compliance made easy.
Analytics and Dashboards - Streamline reporting and get fast insights into finance, sales, operations and business performance (KPIs).
Budgeting & Forecasting - Effectplan budgeting and financial planning software for companies in every industry.
Digital Signature - Learn more about Egreement, the fast and effective digital signature solutions for Norway and Sweden