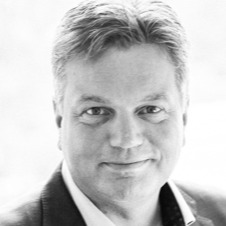 Lasse Sten, CEO
Lasse Sten is the founder of House of Control (2006) and he has been the CEO since day one. Sten has contributed greatly to the building of a unique corporate culture as well as being the company's prime business developer. He is also particularly savvy at creating and coaching ambitious sales organizations. He has a track record of delivering consistent growth and profitability to our investors.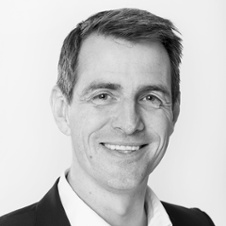 Carl Fabian Flaaten, CFO
Carl Fabian Flaaten has been our Chief Financial Officer (CFO) since 2016. Before joining our team, Flaaten worked different roles for nine years in Norway and North America for Aker Solutions, a Norwegian Oil & Gas engineering corporation. Flaaten has also been a financial controller in the listed drinking water company Voss of Norway.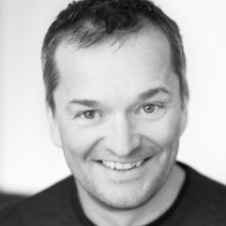 Rune Strandli, CTO
Rune Strandli is our Chief Technology Officer (CTO). Prior to joining the company in 2020, he was VP Development & Architecture in TietoEVRY, a major IT company in the Nordics. Strandli, who is a civil engineer and educated at NTNU and INSEAD, has previously held similar positions in BN Bolig, Fugro and Accenture.
Erik Fjellvær Hagen, Chairman of the Board
Erik Fjellvær Hagen, Chairman of the Board. Hagen is the Managing Partner and founder of Viking Venture. He has been VP Marketing (distribution) in NetCom GSM ASA (Telia), CEO in Schibsted Nett and Scandinavia Online, a partner in Arthur Andersen, and an Engagement Manager in McKinsey & Co.
Jostein Vik, Board Member
Jostein Vik, Board Member. Vik is partner and cofounder of Viking Venture. He has a background from business development and M&A in Carlsberg Breweries, Lilleborg, Orkla Media and Orkla ASA – large Nordic manufacturing corporations.
Thorstein Berg, Board Member
Thorstein Berg, Board Member. Berg invested capital in House of Control at the early stages and has been a member of the board since the very beginning. He is an active seed capitalist, providing capital to a wide range of start-ups – from adventures parks to software companies.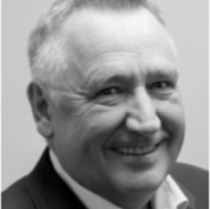 Øyvind Robert Thorsen, Board Member
Øyvind Robert Thorsen, Board Member. Thorsen has been the CEO of EcoOnline over the last 16 years and has led EcoOnline into becoming the largest software company for chemical documentation in the Nordics. EcoOnline is also a Viking Venture portfolio company.
Marius Haabeth, Board Member
Marius Haabeth, Board Member.Haabeth has extensive experience within financial management and business development, and also within real estate development. Haabeth has previously held several CFO and management positions in large companies in addition to several board positions. Haabeth holds degrees within business and marketing from both the BI Norwegian Business School and from University of Colorado Boulder.
Shareholders
Shareholders as of September 2020 (prior to October private placement and listing on Merkur Market):
Viking Venture 57%
Board members 13%
Management 19%
Other employees 5%
Others 6%
Viking Venture invests in fast-growing software scale-ups. As an active investor, they believe in rolling up their sleeves together with entrepreneurs who want to scale. Their aim is to provide an outside perspective through mentoring, guiding and coaching to help us succeed.
Simply put, Viking Venture's sole purpose is to help Nordic software companies scale. The experienced team and their in-depth experience with software companies is as valuable as their capital. Viking Venture help companies like House of Control to:
Get their business model right
Build a scalable, international sales organisation
Accelerate growth through acquisitions
Recruit the right people
Get the financing we need
Viking Venture's community of over 20 companies offers a unique environment for exchanging knowledge, ideas and experiences, which we believe is key to realising our potential and succeeding internationally. This makes Viking Venture a great majority shareholder – not just financially.
Auditor
PwC
PricewaterhouseCoopers AS (PwC) has been the auditor since july 2016.