A global furniture group with 200+ leases
Flokk is a NOK 3-4 billion "House of Brands" offering a wide range of seating solutions, tables, and accessories for working spaces. Providing a platform in a fragmented industry, Flokk combines the heritage and expertise of nine distinct brands with almost 2,000 employees. The international investment firm Triton Partners, with a portfolio of almost 50 companies, has owned Flokk since 2014.
Flokk, which comprises more than 30 companies, has rented offices, show rooms and factories on four continents and is present in more than 80 countries. How many leases does a company like that have? More than 200, also including a substantial number of leased cars for transport and sales reps. "Our core business is not to own assets, so in most cases it makes more sense to lease," says VP Finance Trond Vidar Aker Sebdal.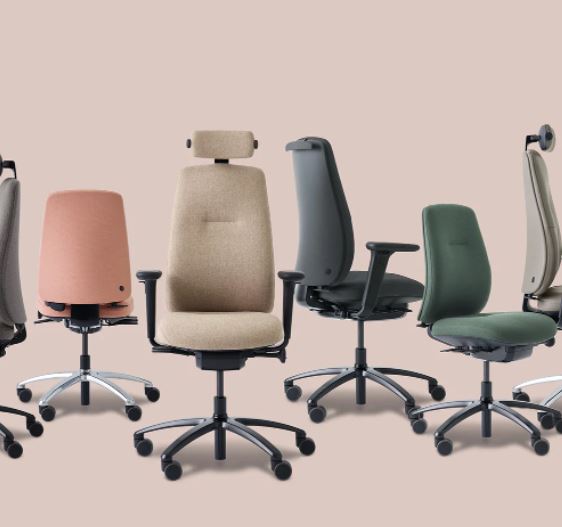 IFRS 16 compliance should be about contract management
Sebdal is convinced that IFRS 16 compliance should be mostly about agreement management – and less about compliance.
"The job to be done should be contract management as such. And, the job should not be challenging routine work related to, for example, achieving compliance, calculating different values, making changes, and producing notes. If you have many leases, I believe it's wrong to focus only on estimates."
IFRS 16 and the erp system
Sebdal has been responsible for IFRS 16 reporting since the regulations were introduced in 2019, and he has seen both how it should – and should not – be handled.
"From the moment our finance team started thinking about adopting IFRS 16, we saw that it was difficult to handle it manually. It was given from the start that we needed a lease accounting software that could handle it for us. Our auditor also recommended that we use a software to deal with IFRS 16. They had set up a list of providers, and I already knew one of them – House of Control."
"What can you tell about the phase from signing up with House of Control to using the software?"
"Implementing and using new software is always an exciting process with elements of uncertainty. You never quite know what you're getting into, and sometimes the level of ambition can be higher than what is realistic within the time available. Here I would say that our contact in the House of Control was good at guiding the IFRS 16 process on a track that was appropriate for us in the situation we were in."
"How do you keep your lease records updated?"
"The built-in alerts in the software keep track of critical dates - it goes without saying. We have a central team of
accountants with strong IFRS expertise, and part of their responsibility is to ensure that the contracts are registered in the system. I follow up that it is done and take out reports."
"However, it is our employees in the local markets who are responsible for entering into and renegotiating the agreements themselves, for example for cars and show rooms. It is these who know the needs and the local markets."
"We also have more than 500 other agreements, which are not IFRS 16-relevant, registered in the software from House of Control. Central overview of the agreements helps us to better deal with agreements, for example in the form of storing the contracts, payment plans and notifications. "
"Can you tell me how the House of Control software works alongside your ERP system?"
"We have not seen any need for the ERP system and IFRS 16 software to be tightly integrated, since IFRS 16 figures are applied in our consolidation system."
Customer success
"Have you needed support, and what can you tell about the experience?"
"Our contact person at House of Control is a fantastic resource - yes, I would say brilliant. He alone is reason enough to be a customer, and we use him often. It can be training and help with implementations and entering the correct data, or it can be technical or professional issues. The atmosphere is always good."
Sebdal says that the contact has also led to improvements to the solution.
"When House of Control says that they are engaged in customer-driven innovation, we can confirm that this is correct. When we have discussed various challenges that Flokk has had, and our contact person has seen that these are issues that are more universal, it has never been long before this has been solved and become standard in the software."