"We have been running Effectplan for a few years now, and the best thing about it is that it's so simple, yet still flexible. The problem in the past was that we had several different versions of the budgets, but no one knew which one was the original."
Sanna Björling, Controller, Fryshuset


"Effectplan minimises manual maintenance, provides incredible transparency and contributes to increased commitment throughout the whole organisation. Furthermore, the integration with our existing BI system QlikView means that we now have really good opportunities for analysis."
Stefan Buhr, Business Controller, Tibnor
"We've shortened the budgeting process in terms of both time and resources. I feel that the overall quality of the budget is now better. Thanks to Effectplan's simple integration with QlikView and the finance app, we've gained a better overview."
Marius Borsheim, Business Controller, Nettpartner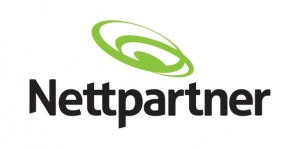 "It's almost incredible to have implemented a new system in such a large and complex organisation in such a short time. A credit to both parties."
Niclas Telje, Head of Controlling, the Swedish Civil Aviation Administration
"We'll be able to shorten the budgeting process including analysis to one month."
Jenny Grönvall, CFO at Fryshuset


"Without taking too big a risk, I wanted to have a tool that was easy to set up, and to be able to work in a way that enabled us to develop the tool and the process as necessary."
Inger Söderström, CFO at Bluegarden
"Working on the project ran as smoothly as you like. Effectplan has an uncomplicated approach that we greatly appreciate. They get straight to the point, and we felt that once we had described our work method in details, and after some initial preparatory work, we could do most things ourselves."
Ive Akkermans, IT Director, Nipro Europe