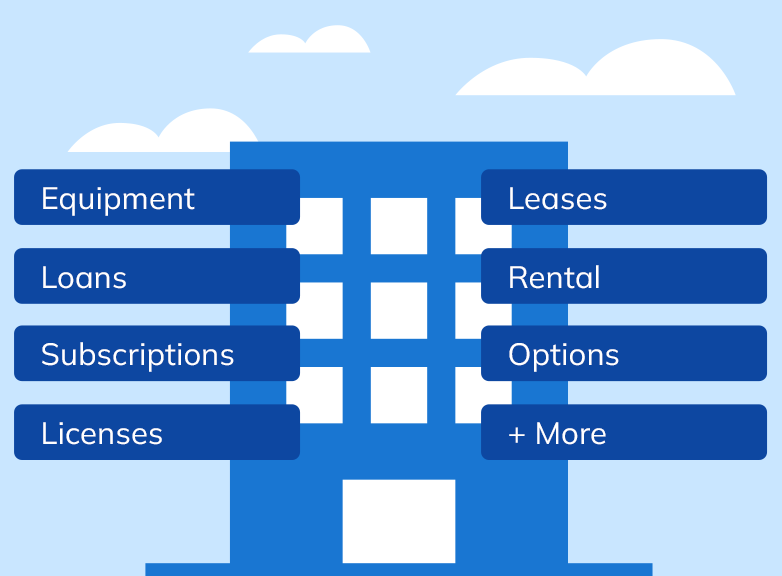 CONTROL COSTS, TIME, RISK - AND CFO STRESS
It's often challenging to maintain control of buyer and supplier contracts. Most organizations have far more contracts than they realize - hidden in inboxes and local file folders.
Documentation goes missing, contracts are unintentionally renewed, and finance teams lack information they need for effective forecasting and cost control.
Don't let manual routines put your business at risk. Modernize contract management with Complete Control, save time, and gain control of assets, costs and liabilities.
ONE PLACE FOR ALL YOUR CONTRACTS
Avoid risk and gather all your contracts in one place. Complete Control provides a central register that keeps your contract documentation and contract values organized.
Easy upload - add contracts and maintain full overview of portfolio
Accurate contract history - be certain of original copy and track revisions
Advanced search - Save time and make it easy to find contract details
Avoid duplicates - Avoid overlapping contracts and extra costs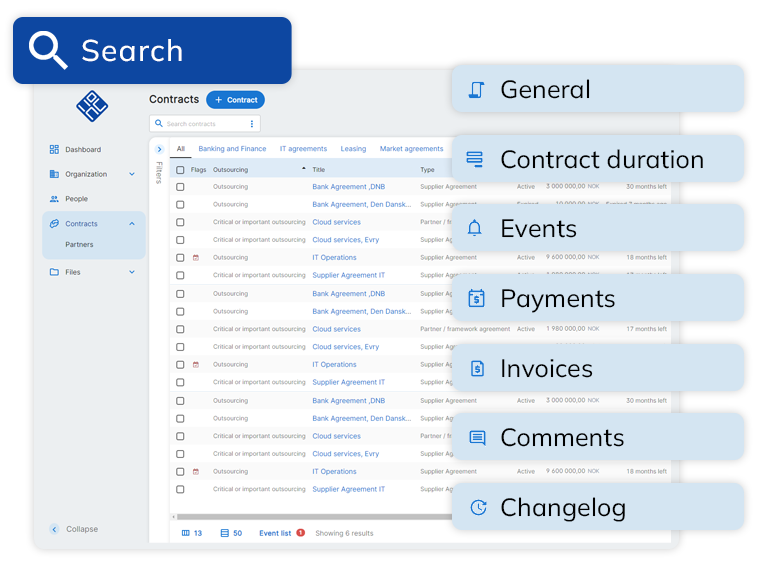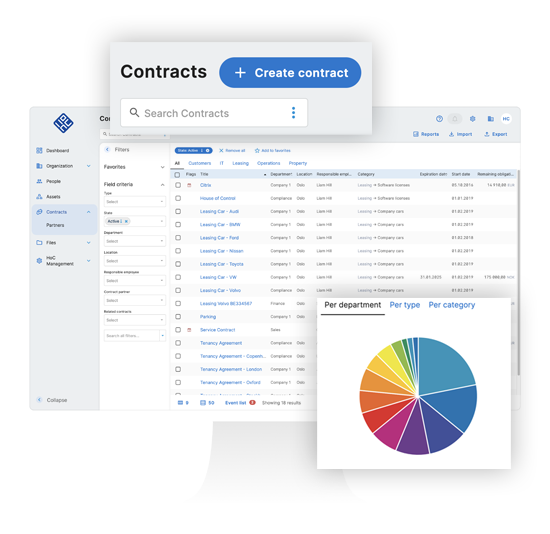 Ensure contracts are managed effectively, speed up processes and save time.
Send documents for digital signing, upload new contracts and keep an eye on costs and cashflow.
Role-based access makes this solution ideal for CFOs, controllers, contract owners and managers responsible for multiple subsidiaries, departments or business units.
NEVER MISS ANOTHER DEADLINE
Complete Control sends notifications when contracts are going to renew, or terminate.
It's ideal when you want monitor deadlines, renegotiate contracts, and save money on auto-renewals or unused services.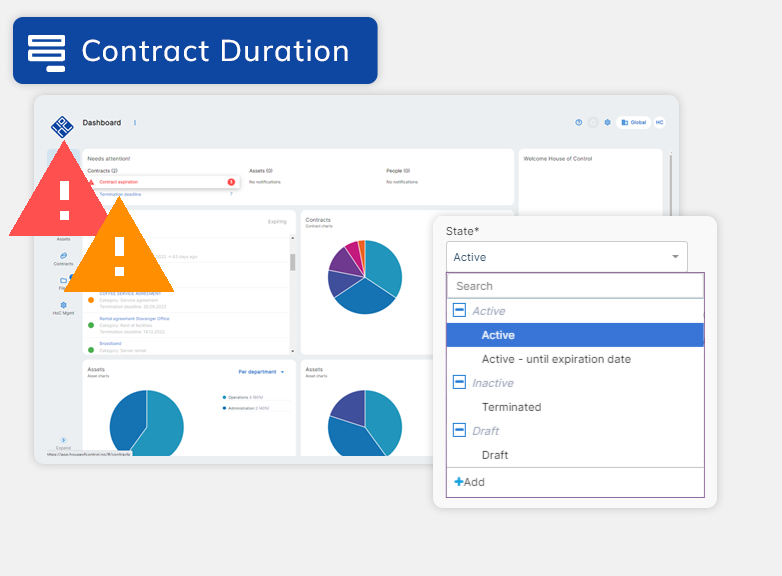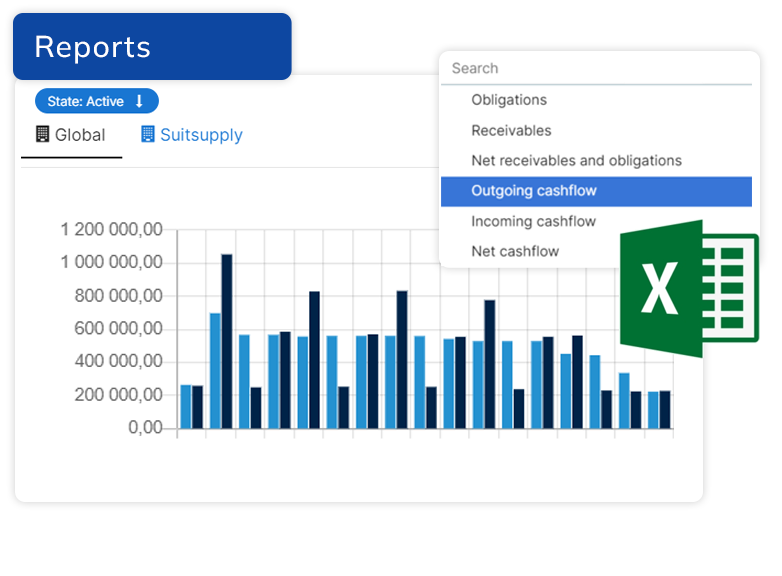 CLEAR VISIBILITY OF FINANCES
A clear view of contract costs and obligations isn't 'nice to have' - it's 'must have'. Yet getting overview of expenses, receivables and obligations in the correct period can be tricky.
Complete Control solves these problems with;
d

etailed reports on actual and booked values

payment schedules and cashflow

accurate figures for financial planning

easy export to Excel
Enhance your contract management processes with these features and additional modules.

IFRS 16 - LEASE ACCOUNTING
Assists companies with complex IFRS 16 requirements. Ideal for listed companies and others complying to IFRS 16 regulations.

DIGITAL SIGNATURE
Fast and effective method of signing contracts. Simplify routines and provide better experience for customers, employees and suppliers.

PRICE INDEX ADJUSTMENT
Save hours of work and automatically adjust contract prices based on the consumer price index (CPI). This will help you plan expenses and revenues more accurately.

ANALYTICS & INSIGHTS
Avoid manual calculations and complex spreadsheets. Our BI (Business Intelligence) solution makes calculating financial and operating KPIs easy.

BUDGETING & FORECASTING
Effective budgeting and financial planning software for private and public companies in all sectors.
See how a European leading importer of wine, beer and spirits gained full control of agreements throughout the Group's companies.
"We need a system which provides us a clear overview of agreements and quick access to contracts," says Hill Jorunn Kåberg Head of Procurement at Åkerblå.
Part of a professional contract management strategy involves reducing costs and reducing dependency on key personnel. In 2022 and onward....