A constant stream of invoices
Every day, your company receives a large number of invoices from suppliers – most of them unmarked bills. However, the IFS ERP system is not ideally designed to handle the continuous stream of documents in an efficient way. For example, the system doesn't learn from history or experience. Instead, you rely on manual processes for invoice approval that are time-consuming and cumbersome.
This way of working is costly and risky for your business. Manual processes are more prone to error, including wrongly approving invoices. And of course, it demands more hours of work than digital solutions – and approval times are longer.
In most organizations you can add dependency on key personnel to the risk – only a handful of people are able to do the job. In addition to the vulnerability of this, it's likely that this handful of people continues to do the same mistakes over and over again.
As a CFO, you naturally feel the frustration when performance could have been better – if your colleagues only had the right tools. Add the stress you feel when the CEO and the board of directors complain that things are overdue, and you know something needs to be done.
Super fast and super easy - our month end is now far easier to manage.
You deserve to digitalize the smooth way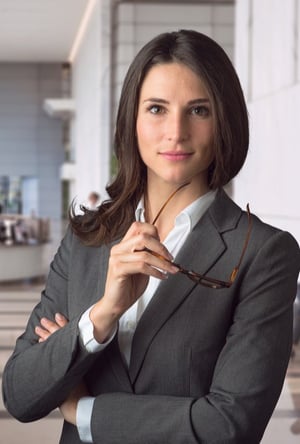 Our Supplier Invoice solution is built on what all CFOs are looking for: User-friendly plug-and-play solutions that drives efficiency while mitigating risk. It is a solution with machine-assisted invoice processing that learns from historical data.
As a long term partner of IFS we have deep integrations which utilizes the system's strengths and turns the weaker features into user-friendly solutions. It has a mobile application for invoice approval. It links invoices to purchasing orders. And much more.
Postings based on historical transactions
Easy search for historical invoices
Connect invoice to Purchase order and requisition
Receive goods directly from the invoice
Easy Approvals
Super-intuitive interface
Dramatically reduce invoice run-through time
Smoother month-end closing
Enhanced communication and collaboration
Extreme usability means no training required
Would you like to see a demo or discuss how supplier invoice management can be improved in your business? Leave a note below and we'll give you a call.
I'm sure every user saves a couple of hours every day.
Questions regarding our solutions?
Want a live demo?
Leave your e-mail, phone number and a note - and we will contact you shortly!