More suppliers, even more complexity?
Your business is complex and built on B2B relationships and deliveries from numerous service, solutions and products providers – probably hundreds of them, possibly thousands. How do you manage communication with each of your suppliers, keep key contacts and data updated, record what needs to be documented, check their certifications, and so on?
Who is responsible to keep things updated – and how does the information flow? Most likely, you already have a defined process for managing suppliers, but should it be improved? How scalable is today's solution? Handling suppliers can be costly, time-consuming, frustrating and thus risky for your business.
The more suppliers you have, the bigger the potential burden on Supply Chain Management and even the CFO's team – from registration, budgeting and accounting to reporting, maintenance and compliance.
And, avoiding problems is probably just a fraction of the total picture in your business. Forbes & IDC both identify external collaboration as a key driver of digital transformation as it provides a unique opportunity to change the way enterprises work, by enabling more open and efficient processes and workflows.
We believe the future of supplier collaboration is a smart portal where – basically – your business can reap the benefits of the relationship while your suppliers are empowered to maintain their key data and do the routine work.
A supplier portal that scales as you grow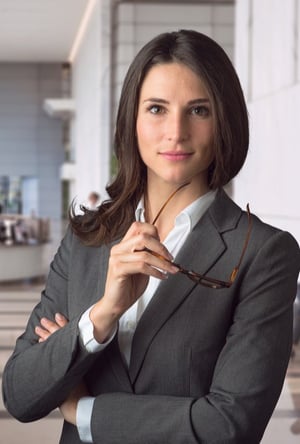 Fortunately, there is a fix that is smarter and more sustainable – easily solving all the above-mentioned challenges while greatly reducing future work burdens.
Our Supplier Portal takes a substantial workload away from your business and call centres by empowering self-service for each and every supplier. This means your suppliers can access all the status updates they need about their invoices and it enables suppliers to update all their company and information themselves – so you don't have to. At the same time, you retain full approval rights to ensure you remain in control of that information. It really is the best of both worlds, minimising workload whilst simultaneously maximising your control, data accuracy and efficiency.
The effect? Your colleagues would spend no time responding to supplier requests. Instead, they can focus on tasks that matter most to your business, safe in the knowledge that the purchase to pay process is always working as it should, with up to the minute status available to suppliers on every purchase.
House of Control's Supplier Portal is browser-based which means everyone already has what they need to access the same system without needing to install anything, so adoption is fast and easy. Collaboration is realised through a familiar and intuitive interface meaning no manuals or training – so your suppliers can "hit the ground running" and be effective right from the get-go.
And if you connect the Supplier Portal to the other components of Complete Control – the Procurement Portal, Supplier Invoice, Authority Matrix and ApproveIT – you will have an end to end, state-of-the-art procurement platform that is perfectly integrated with the ERP system, with all procurement information available to all other functions as required, whether it be availability, delivery, finance, stock, or any other aspect of the business that needs it.
Would you like to see a demo or discuss how supplier communication and collaboration can be improved in your business? Leave a note below and we'll give you a call.
The B2B Supplier Portal presents an important opportunity to enhance efficiency whilst simultaneously improving the quality and ease of collaboration with our suppliers around the world. It's a win-win situation.
Product features
View and edit supplier information

View and edit contacts

View purchase orders and order details

View supplier invoices and details
Benefits
Better terms from more satisfied and proactive suppliers

Better data quality in the supplier register

Fewer errors in the purchasing process

Fewer manual updates

Reduced resource use internally

Full logging and traceability in the supplier process

Fewer misunderstandings

Better documentation in the event of disputes
Questions regarding our solutions?
Want a live demo?
Leave your e-mail, phone number and a note - and we will contact you shortly!