Do you want to learn more about Contract Management and how it can add significant value to your business? In this guide we provide you with the tools you need to succeed with contract management.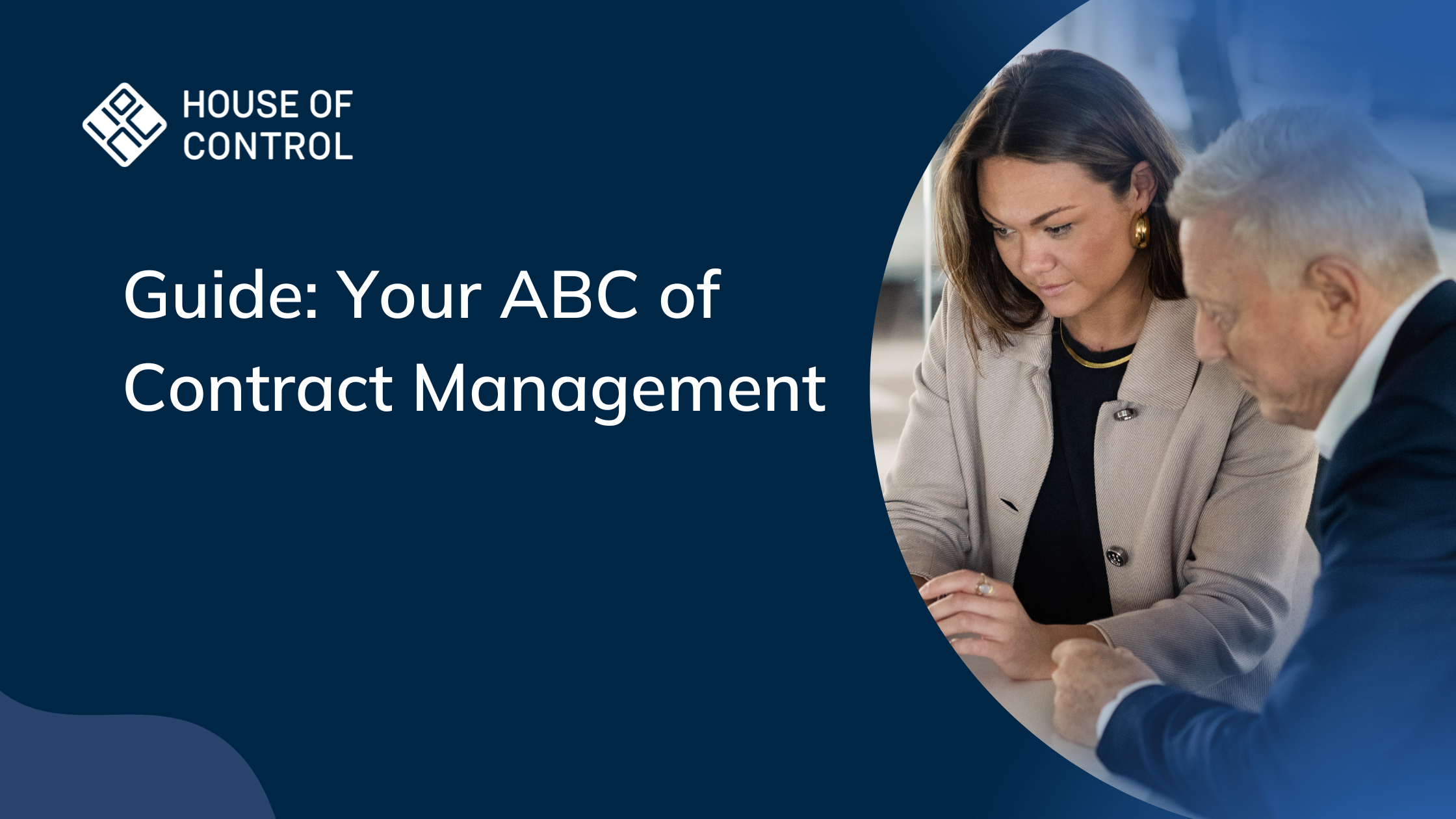 Contract Management, the process of managing legally binding business contracts, is important to stay in control of a company's contracts, along with financial obligations.
At House of Control, we have nearly 20 years of experience with managing contracts and delivering tools to help companies succeed with contract management. In this guide we will provide you with an overview of what contract management is, why it's of importance to your business and share best practices when managing contracts.
We have divided the guide into three different sections, with the main focus on ready-to-use best practices:
An overview of contract management: what is it and why is it important?

Best practices managing contracts:




-Gain an overview and anchor it

-First review: Do you need the deliveries?

-Set the future guidelines

-Corporate responsibility (ESG): Ensuring your suppliers fulfill your ethical standards

- Automatic notifications: To help you remember deadlines

- Link the agreements to forecasts and budgets

-Accounting: Does the invoice match the contract?

-Renew or terminate?

What a contract management software is and why it's important
Download our free guide "Your ABC to contract management" here: