HÅNDTÉR KOMPLEKSE UDFORDRINGER
IFRS 16-standarden har en væsentlig indflydelse på forretningsprocesser, -systemer og -kontroller. Standarden er udfordrende at navigere i, og økonomiafdelingen skal adressere komplekse spørgsmål for at overholde den.
Hvad er den korrekte måde at indregne leasingforpligtelser og brugsretsaktiver på?

Hvordan kan du løbende holde styr på udestående leasingydelser?

Hvad er passende afskrivning, renter og fritagelser?
I stedet for at kæmpe med hundredvis af detaljer eliminerer vores gennemprøvede teknologi de manuelle rutiner, sparer tid, reducerer risikoen for manglende overholdelse og sikrer bedre økonomisk styring.
COLLECT & CENTRALIZE LEASE DATA
Avoid searching through long and elaborate contracts, and gather lease data in one place. With contract data organized in a secure digital environment, the information you need is always on hand:
well-organized data for easy retrieval

secure and structured database

access-controlled user rights

facilitates collaboration with contract managers & auditors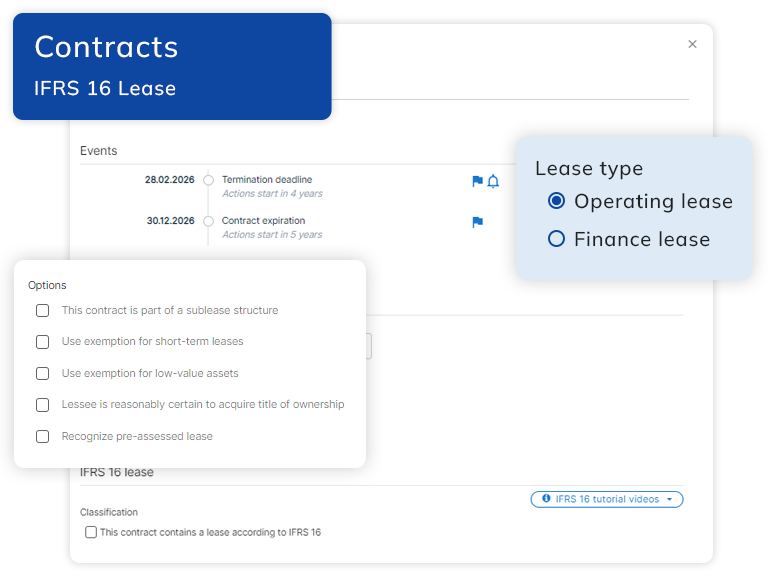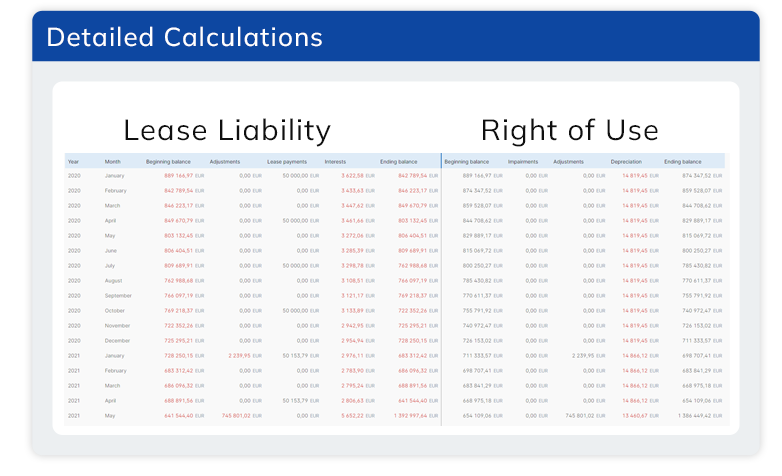 UNDGÅ TIDSKRÆVENDE REGNEARK
Aktivér IFRS 16-løsningen, der forenkler regnskabsføring af leasingkontrakter og genererer nøjagtige tal.
Automatisk beregnede balanceværdier

Automatisk justerede tal ud fra forbrugerprisindekset

Anvend korrekte tilpasninger og behandlinger

Beregner afskrivning

Redegør for udvidelsesmuligheder og ændringer
Denne unikke IFRS 16-løsning genererer automatisk en lang række rapporter og gør tallene klar til eksport eller revision.
Du skal blot vælge, hvilke perioder der skal medtages, hvilket datterselskab, og om du vil lave månedlige, kvartalsvise eller årlige estimater. Hvis det ikke er nok, kan du lave egne rapporter, der passer til dit behov.
Enkel eksport til Excel.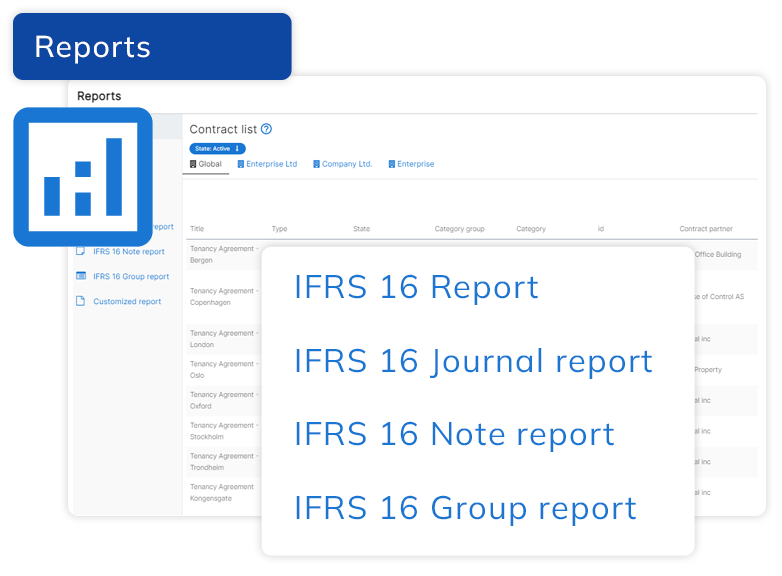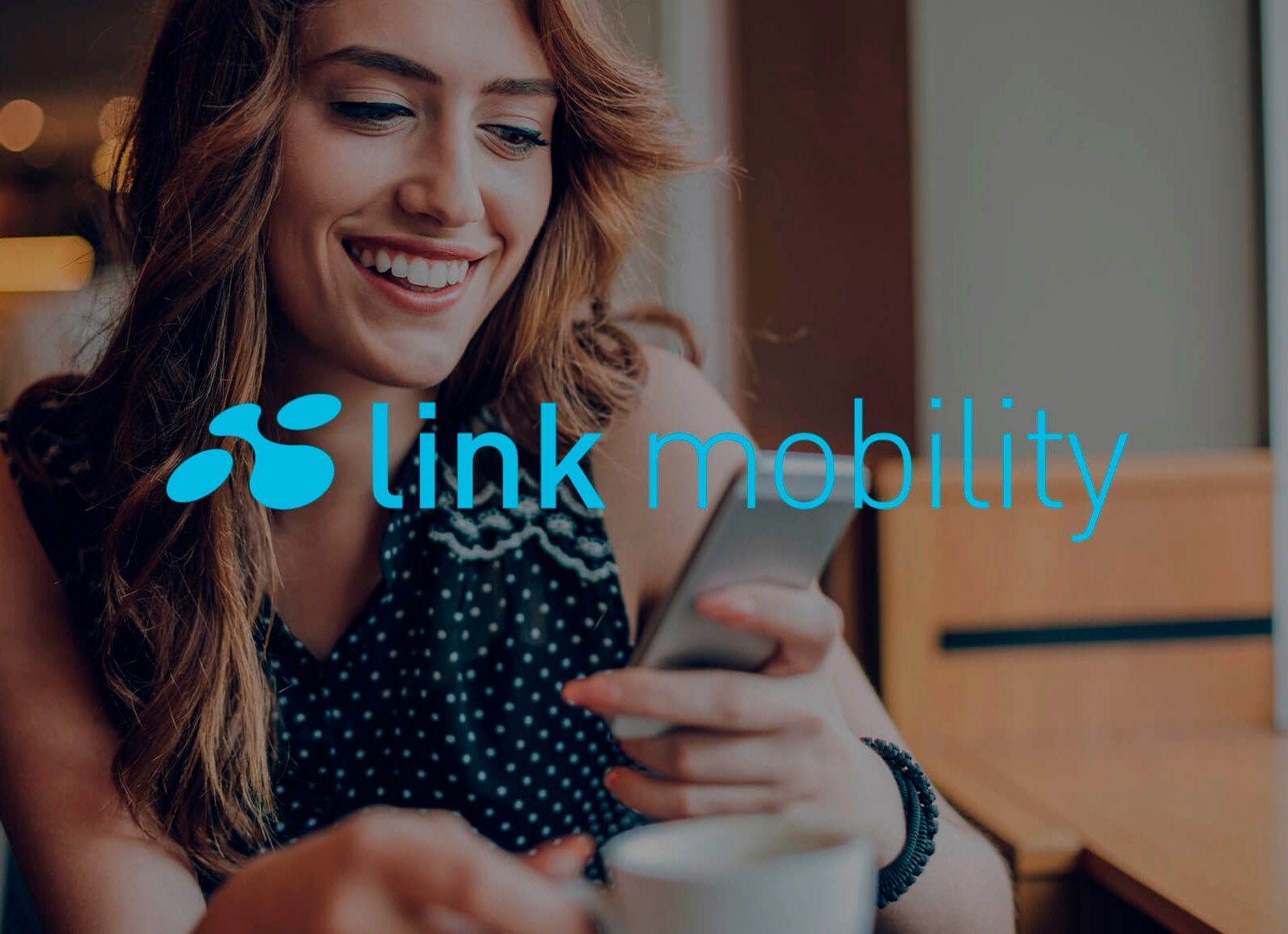 "Quarterly reporting makes it even more demanding - if not impossible - to use spreadsheets for IFRS 16. It is also difficult to detect errors and correct them afterwards."
"With House of Control, what used to be difficult, stressful and indeed time-consuming became much easier."
"The only way to handle leases for a listed company."
Brad Neve, Head of Group Accounting