Nearly 30 offices in close to 20 countries
LINK Mobility is one of Europe's leading providers of mobile communications and CPaaS solutions. The latter can be defined as cloud-based services where various functions are added to a business application via APIs. With the full range of mobile
communication, LINK Mobility offers global, fast and personal messaging as the most important tool for all dialogue between company and customer. Today, the company has nearly 30 offices in close to 20 countries, with headquarters in Oslo, Norway.
Managing leases became gradually more demanding
In LINK Mobility, the handling of leases has gradually become more demanding:
A lean team in Group Finance handles an increasing number of leasing contracts in ever new countries.
With each new acquisition of companies with IFRS 16 leases, these must be consolidated with existing leases.
Operations in many countries include various index adjustments, currencies and discount rates.
When the company was listed on the stock exchange in October 2020, they went from annual IFRS 16 reporting to quarterly - and with a need for a monthly updated overview.
With more locations and rental agreements, contract management became ever more challenging. This applies, for example, to renegotiation and renewal of contracts.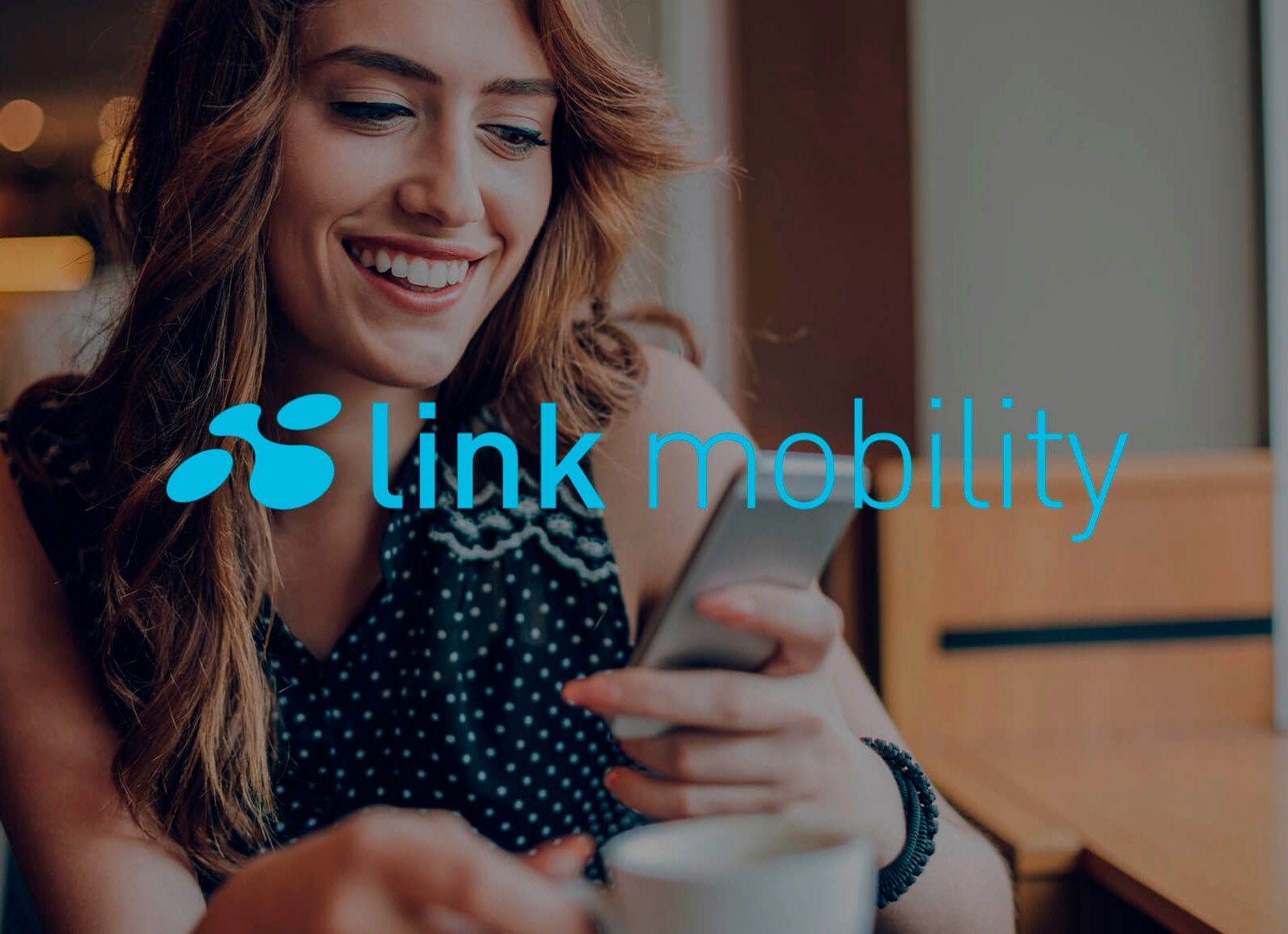 Outgrowing Excel: Listing and quarterly reporting
The company used Excel for IFRS 16 reporting, which became more demanding for each of the above points.
Brad Neve is Head of Group Accounting at LINK Mobility. He is part of a team of about ten people at the head office in Oslo, which is responsible for IFRS 16 reporting for all the subsidiaries in the company.
The company currently has around 50 leases that are covered by IFRS 16. The majority is contracts for office rent, while a minority is contracts for rental of servers and leasing agreements for cars. It goes without saying that the number of leasing agreements is on the increase, as LINK Mobility makes acquisitions to expand into new markets.
"When I started in LINK Mobility 2019, the company was owned by a Private Equity fund. We already applied IFRS, but before the listing in October 2020, it was sufficient to report IFRS 16 figures
once a year. For this we used Excel, which was challenging enough - especially every time we bought a new company and had to consolidate new leasing agreements into the model."
With the listing, it became necessary to make IFRS 16 calculations every three months in connection with quarterly reporting. However, Neve places greater demands on the reporting: The company is to have an updated overview of all leasing agreements every month.
"Quarterly reporting would make it even more demanding - if not impossible - to use spreadsheets for IFRS 16. Listing also placed greater demands on accuracy, and there would be greater consequences if we made mistakes in IFRS 16 reporting. With "homemade" spreadsheets, it was also difficult to detect any errors and correct them afterwards. "
No longer Difficult and stressful
From a previous job, Neve had heard of House of Control and their solution for IFRS 16. He knew that the solution had been developed in collaboration with IFRS experts, and he had heard from others that it both facilitated compliance and improved contract management.
"What used to be difficult, stressful and indeed time-consuming now became much easier. Consolidating new acquisitions was easy to handle. The same was true, for example, of currency issues, index adjustments, terminations, and changes in contract terms. In the group finance department, we are concerned with doing things right, not least because IFRS 16 affects reporting to the stock exchange, including profit & loss. With a lease accounting software, it is also easy to do journal entries, produce notes and retrieve reports. All of this, which used to take a lot of time, becomes very smooth when handled with such software. "
(Article continues beneath pictures)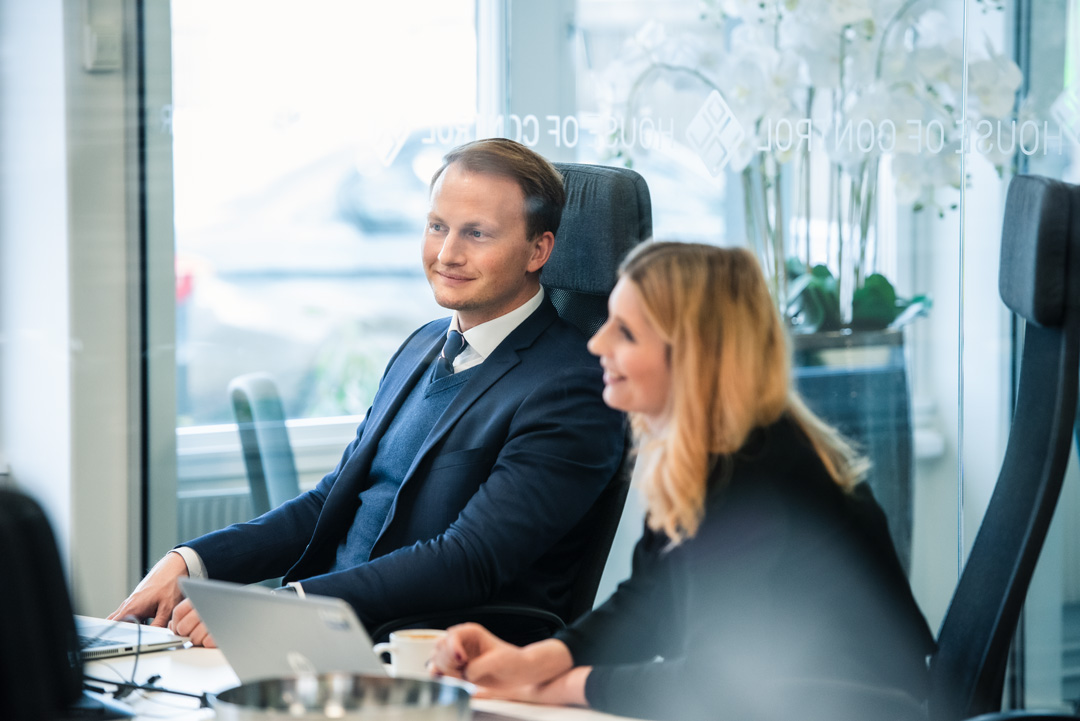 Smooth implementation and super support
How do they do they keep the contracts updated?
"Once contracts are input into the software, the system provides automated warnings when it is time to renegotiate or to consider terminating the contract. Otherwise, a representative of House of Control will contact us to let us know that a contract is about to expire. Warnings are also sent via email. In this way, we are able to monitor our contracts and ensure that updated versions are input to replace the ones that are outdated or no longer relevant. "
LINK Mobility signed with House of Control while they completed their first annual reporting as a listed company. After that, they quickly started with IFRS 16 reporting.
"The implementation was remarkably smooth. It was just a matter of uploading and registering the contracts; then we started using the software and doing calculations. The setup was completely stress free for us. Even existing stress was reduced by having a solution that we knew gave the correct output, while before we did calculations that were prone to manual errors. The most difficult thing was to set the right discount rates, but it is our own responsibility - a job that increases with the number of countries where we have offices. "
Neve is very satisfied with the functionality for contract management, which among other things involves notifications in advance that contracts for renting office space will be renegotiated. The times he has ignored the alerts, he has been called by House of Control. Although Neve says the software is very user-friendly, it has nevertheless happened that he has needed support.
"It's quite nice when you sit with IFRS 16 late at night and need help. I send an e-mail to House of Control, and the next morning we have a quick meeting where I get impressively good help with what are often technical and demanding questions. They really know this. Here I have a tip for other users: Record the Teams meeting, and you will have your own guide for the next time you are stuck with the same challenge."